New here? Join us in prayer! Click here to get novena reminders by email!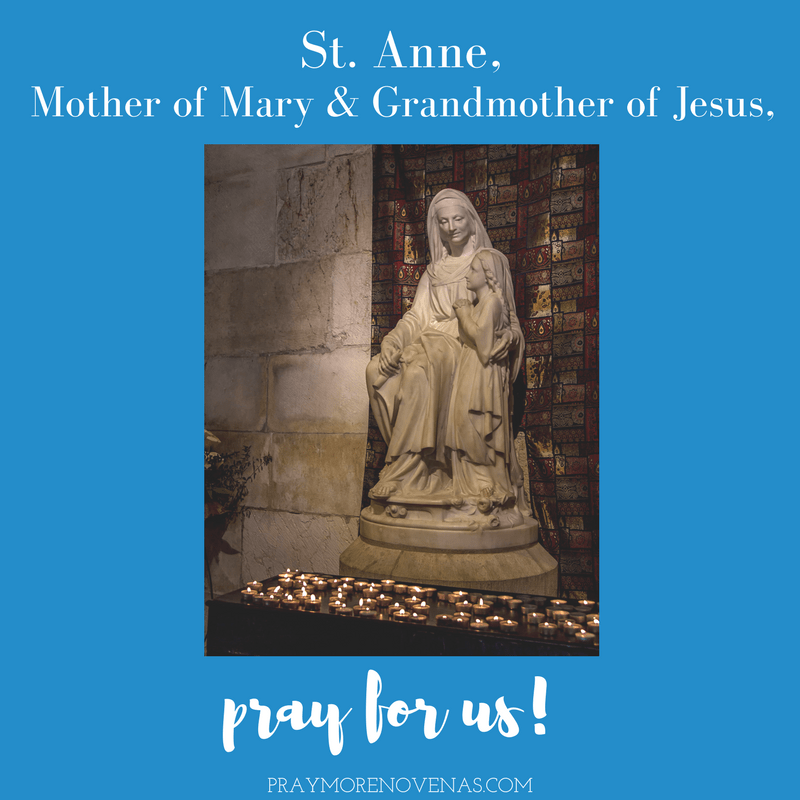 A little more than eight years ago, John-Paul was single.
Little did he know… I was praying a novena, asking God to help me meet my future husband (him).
Now, six years later, we are married and coming up on our sixth wedding anniversary!
I would like to ask you to join me in the very same novena that I prayed more than eight years ago. We will start praying on July 17th!
This novena is to a Saint who is known for truly great things.
So, which novena is it?
It's the St. Anne Novena! This is one of our favorite and most popular novenas.
And we start praying it very soon, so be sure to share it with your family & friends!
St. Anne is the mother of Our Lady and grandmother of Jesus. She is a very powerful intercessor!
You may have heard that unmarried women often pray to St. Anne for help in finding a spouse. But, St. Anne is also known to intercede for people for almost any request, and especially for healing.
So, I hope you will join me in praying this novena for your prayer intentions!
You can sign up to pray with us here:
https://www.praymorenovenas.com/st-anne-novena
We're looking forward to praying with you and for you!
God bless you!
John-Paul & Annie – PrayMoreNovenas.com