New here? Join us in prayer! Click here to get novena reminders by email!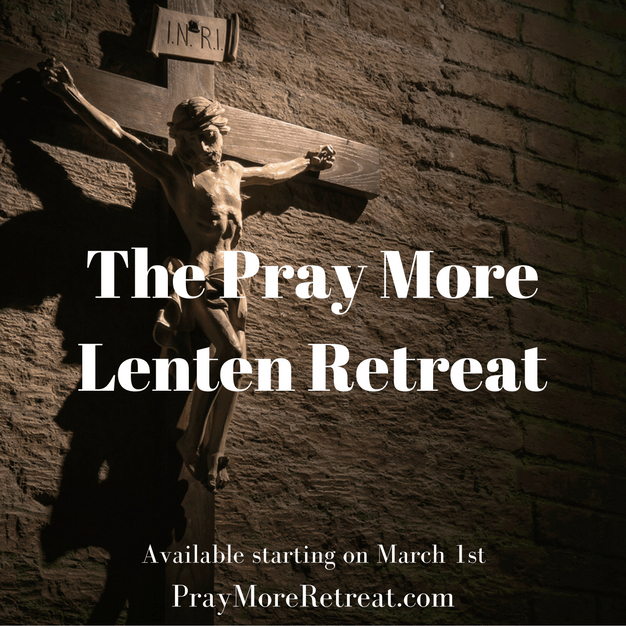 Pope Emeritus Benedict XVI has said Lent is like a retreat during which we can turn back into ourselves and listen to the voice of God.
He said, "It is a period of spiritual 'combat' which we must experience alongside Jesus… using the arms of faith: prayer, listening to the word of God and penance. In this way we will be able to celebrate Easter in truth, ready to renew the promises of our Baptism."
We've been working on a special project to help you journey through Lent with Jesus.
And like Pope Benedict suggested, it's a retreat :)
It's called the Pray More Lenten Retreat! 
The Pray More Lenten Retreat will be just like an in-person retreat that you can experience at home — anywhere, anytime. 
It's an online retreat. If you sign up, you'll hear from four speakers, each of them giving a few video presentations that will help you be more dedicated to prayer in your everyday life this Lent — and onward. :)
You'll also receive a transcript of their talks along with reflective study guides for each.
And, you will be able to download the presentations so you can listen to them anywhere.
You can register for the retreat here:
All of the materials will be released on Wednesday, March 1st, the first day of Lent.
We hope they will help you to prepare to commemorate the Lord's Passion, death, and the celebration of His Resurrection at Easter.
God bless you!