New here? Join us in prayer! Click here to get novena reminders by email!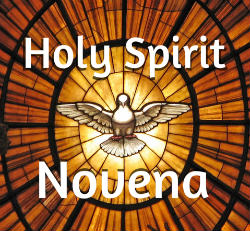 We're really excited to announce that the next novena we're praying is the original novena: The Pentecost Novena!
Did you know that Pentecost means the "Fiftieth Day?"Pentecost is the end of the Easter Season and the day when Jesus sent the Holy Spirit to be with His Apostles. A beautiful and important feast for sure!The Holy Spirit plays a BIG part in our lives.
So, as we pray, ask the Holy Spirit for something concrete and measurable.
We will start praying on May 15th!
Your friends & family can sign up HERE.
We're looking forward to praying with you and for you!