New here? Join us in prayer! Click here to get novena reminders by email!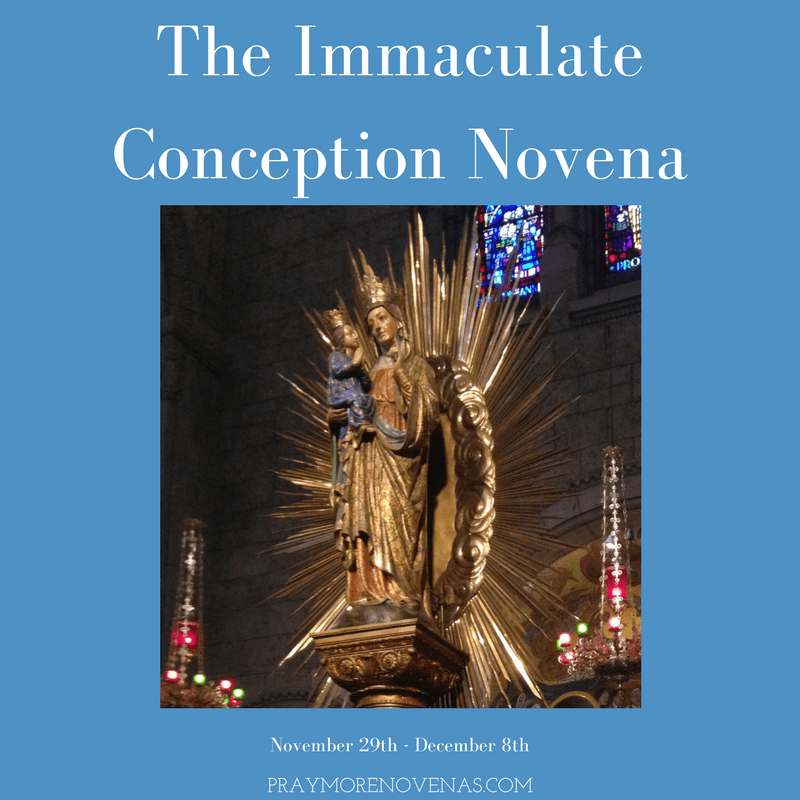 Eight years ago, Annie asked me to pray the Immaculate Conception Novena with her.
I actually turned her down, because I always had trouble finishing a novena. I would always forget.
After I thought a little bit more about it, I knew that wasn't a good enough reason not to join her in prayer.
So, her simple request inspired me to create PrayMoreNovenas.com to help people remember to…
…well…
Pray More Novenas!
Since then more than 450,000 people have joined in praying together!
So, please join us in praying the Immaculate Conception Novena starting next Thursday, November 29th!
You can join us in prayer here:
https://www.praymorenovenas.com/immaculate-conception-novena
We're looking forward to praying with you and for you!
God bless you!
Annie & John-Paul – PrayMoreNovenas.com