New here? Join us in prayer! Click here to get novena reminders by email!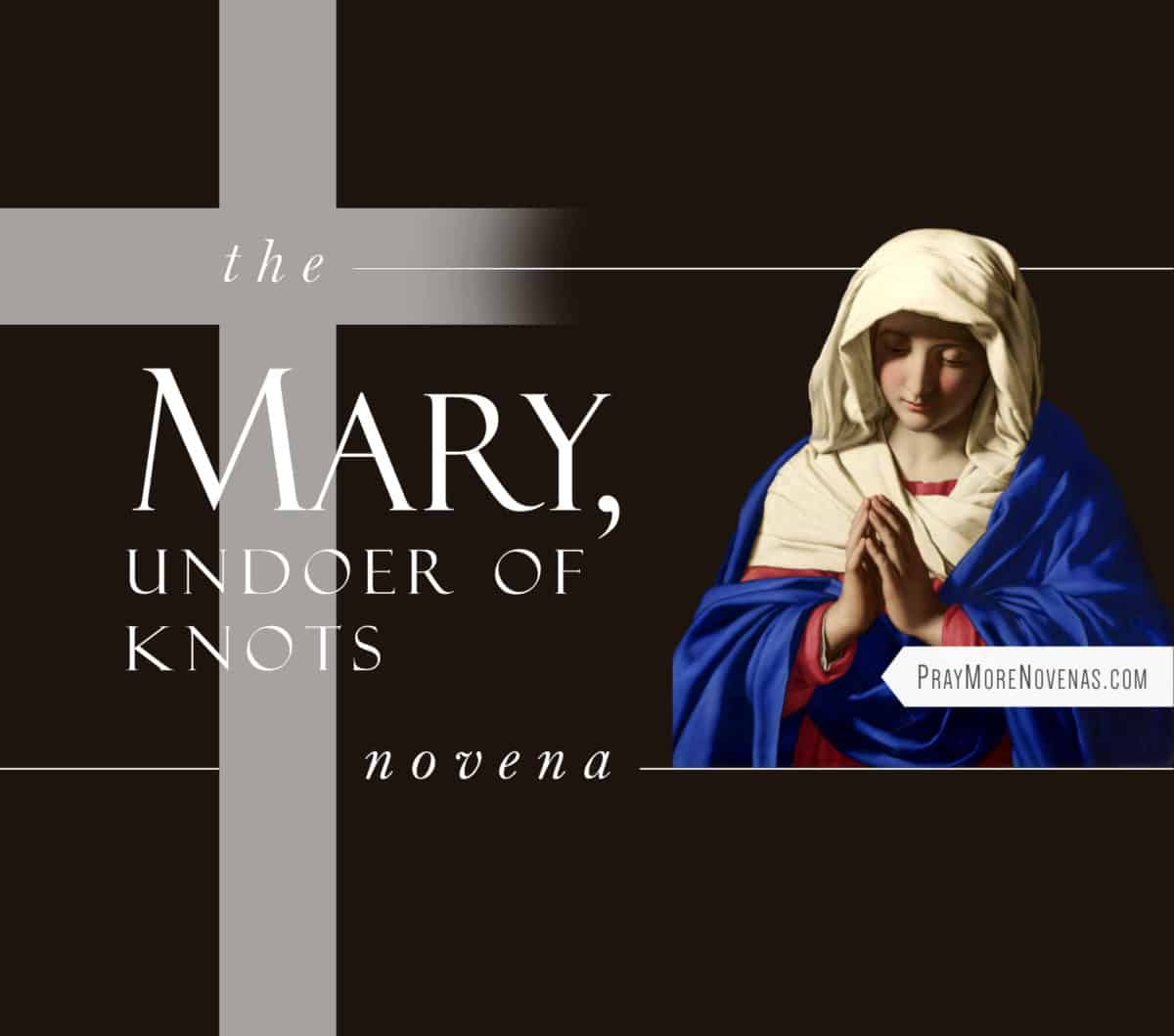 We hope that each novena we pray together is one more prayer that will bring you closer to Jesus, and the next novena should do just that!
The next novena we will pray is The Novena to Mary, Undoer of Knots!
Whenever we grow closer to Jesus' mother, our mother, we grow closer to Jesus — because Mary always brings us to Jesus.
We will start praying next week on Thursday, April 22nd, and you can share your prayer intentions below.
You can sign up to pray this novena with us here:
https://www.praymorenovenas.com/mary-undoer-knots-novena
We will pray for all the knots in our lives — all of our worries, pains and sufferings — that Mary, our Mother, may untie them and pray for us.
We're looking forward to praying with you and for you!
God bless you!
John-Paul & Annie – PrayMoreNovenas.com