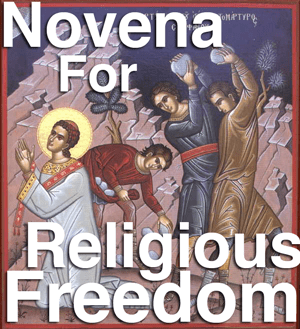 With threats to the freedom of the Church cropping up in the US and around the world, I've decided to make our next novena a prayer for religious freedom.
Please help me reach more people to pray for these grave matters!
—> Click here to invite your friends to pray with us by email!
—> Click here to share it on Facebook!
—> Click here to get a sample blog post for your website!
Thank you for helping me spread the word and bring people together to pray for our freedom to worship!