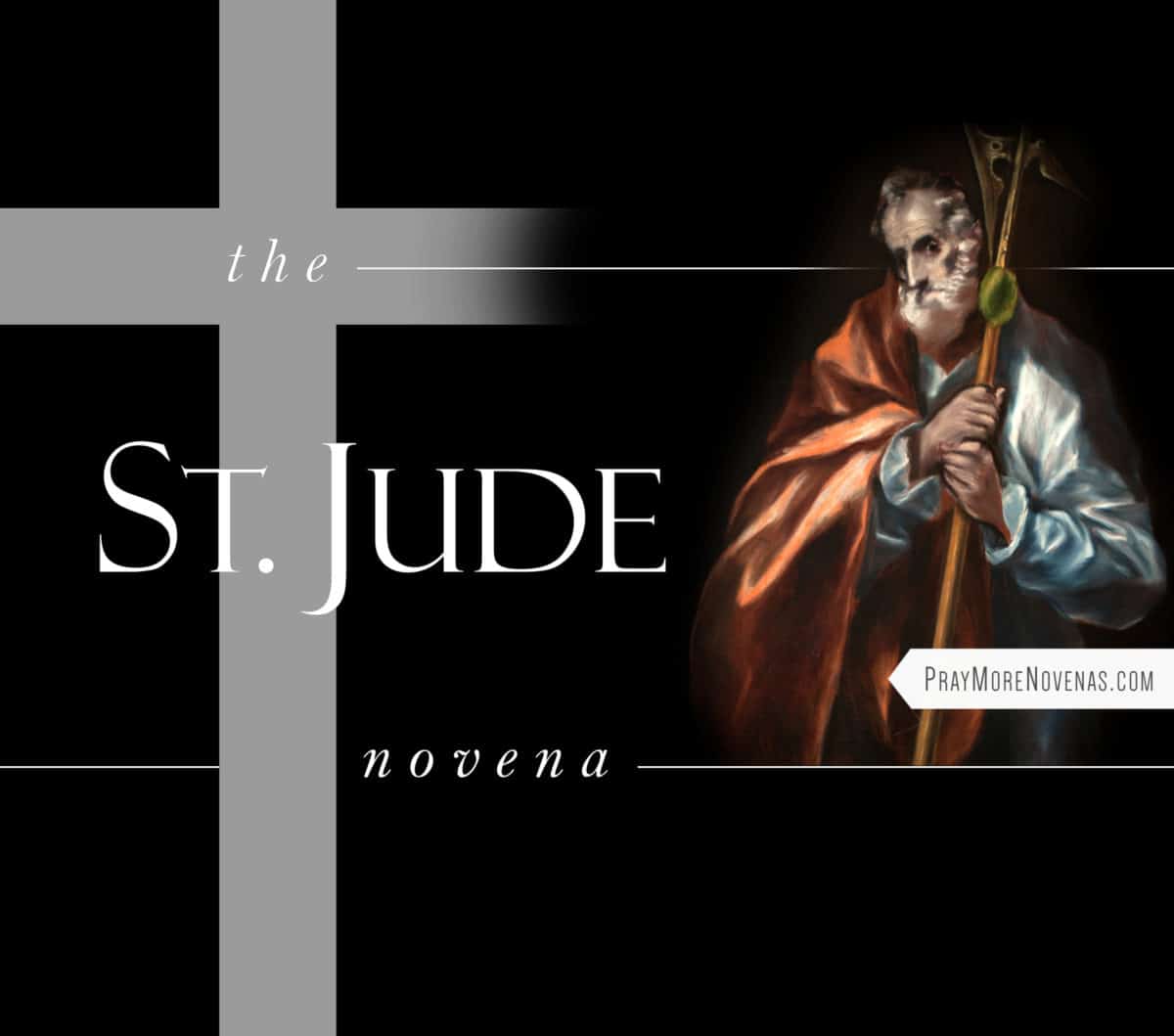 Our next novena is to a saint who does the impossible.
That's seriously what he's known for — answering impossible prayers!
He's the patron of hopeless, lost and impossible causes…
We will start praying the St. Jude Novena on Wednesday, October 19th. We're looking forward to seeking St. Jude's intercession with you.
If your family or friends could use his intercession, you can invite them to pray with us or you can forward them this e-mail and let them know you're praying for them.
We're praying for you.
Saint Jude was one of Jesus' twelve original apostles. He is also known by the name Thaddeus, which means sweetness and gentleness of character.
Saint Jude followed Jesus faithfully until His crucifixion, and then later worked on evangelization.
Very little is known about his life, but we do know that he died as a martyr — some say around 65AD, giving his life to Jesus Christ.
He is now one of the most invoked saints for intercession in desperate situations because his New Testament letter stressed the importance of a faithful person persevering in the environment of harsh circumstances.
You can sign up to pray with us here:
https://www.praymorenovenas.com/st-jude-novena
You are already signed up to receive the novena :)
We're looking forward to praying with you and for you!
God bless you!
John-Paul & Annie – PrayMoreNovenas.com