New here? Join us in prayer! Click here to get novena reminders by email!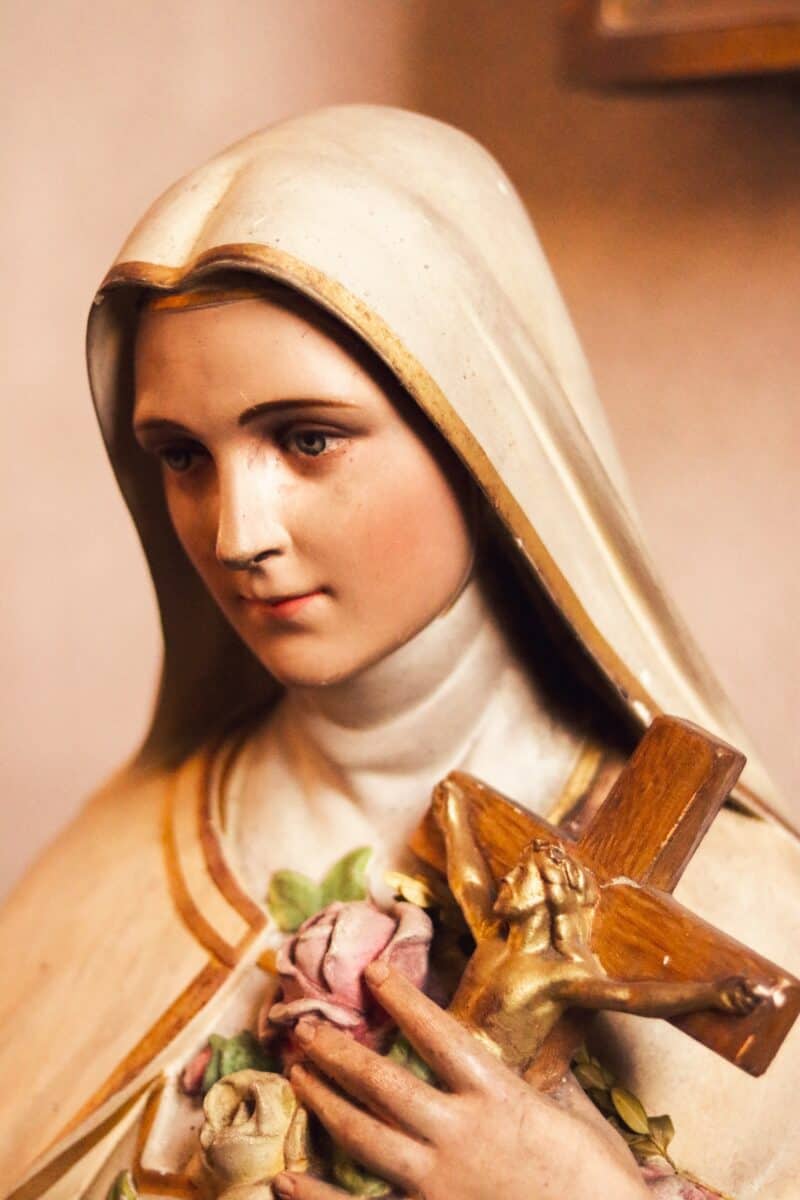 "Don't let anyone look down on you because you are young, but set an example for the believers in speech, in conduct, in love, in faith and in purity." 1 Timothy 4:12
Sainthood and holiness are not unattainable in youth – quite the opposite! The Church has countless young people who reached sainthood, despite their young age, to prove it. We can ask these young saints to pray for us and be an example for us so we can grow in holiness and one day be in heaven too.
Blessed Pier Giorgio Frassati
Bl. Pier Giorgio lived in the early 1900s in Italy. He had a genuine love for the poor and took care of them as much as he could. He was adventurous, outdoorsy, and loved God more than anything. He shows us what it looks like to truly live out your faith. Pier Giorgio died from polio at 24 years of age. Pier Giorgio is one step away from officially being declared a saint. He has inspired many young adult groups to grow in Christian community.
You can pray this Novena to Blessed Pier Giorgio Frassati for any intention; you could also pray for his canonization!
Blessed Imelda Lambertini
Bl. Imelda lived in the 1300s in Italy. She expressed a desire to receive Jesus in the Eucharist early and often, but was denied because she was considered too young. At the age of nine, she went to live in a Dominican convent. One evening after mass, Imelda was kneeling before the tabernacle; the nuns came back to find a consecrated Host floating above her head. The priest saw this and granted her communion. After receiving Jesus and praying, the nuns found her dead. She literally died of joy! Imelda was only 11 years old. She was young, but she had her heart set on Jesus and obediently persisted in her pursuit of him.
Pray this Novena to Blessed Imelda for her intercession.
Saint Gabriel of Our Lady of Sorrows (St. Gabriel Possenti)
St. Gabriel Possenti was a Passionist seminarian in Italy in the mid 1800s. His discernment to enter seminary was rocky, promising God multiple times he would enter but not following through; he eventually followed his call. Before he was able to be ordained a priest, he died of tuberculosis. He died holding an image of Our Lady of Sorrows, who he has a strong devotion to. He is the patron saint of students and seminarians.
You can pray the Saint Gabriel Novena for any intention; he is a great saint to pray for intercession when discerning.
Saint Thérèse of Lisieux
Saint Therese was the youngest of her siblings. She lost her mother when she was only four and watched three of her older sisters enter religious life as she was growing up. She asked if she could enter the convent as well, but was denied because she was too young. When on a pilgrimage to see the Pope, she boldly said to Pope Leo XIII "Most Holy Father, I have a great favor to ask you!…Holy Father, in honor of your jubilee, permit me to enter Carmel at the age of fifteen." The Pope responded to her "Go, go, you will enter if God wills it." She had to be carried away by the papal guards as she did not want to leave! Saint Therese was not deterred by her youth. She leaned into her littleness and became one of the greatest saints, even though she had a hidden life and died at the age of 24.
Saint Therese wrote that she would spend her time in heaven doing good on earth; pray this Saint Therese Novena for her powerful intercession.
Saint Agatha of Sicily
St. Agatha was an early Christian martyr. She made a vow of virginity when she was fifteen years old out of love for and dedication to God. A man with power wanted to marry Agatha, and when she refused, he had her arrested for being a Christian. She was imprisoned and suffered many horrific tortures, but she was courageous and held to her convictions. Even as she was undergoing much suffering, she was joyful and strong in her faith. St. Agatha is patron of sexual assault victims and breast cancer, among other things.
Pray the St. Agatha Novena for any intention, or for an increase in courage and faith.
Saint Dominic Savio
St. Dominic lived in the mid 1800s in Italy and was a student of St. John Bosco (who later wrote a biography on Savio). As a young boy, he lived virtuously, praying and helping his peers to do the same. Even in his youth, he would take on penances such as sleeping on a cold, uncomfortable bed, fasting, or wearing a hair shirt. He wanted to be a priest and was studying at the oratory when he became ill. He died at only fourteen years old after receiving confession, communion, and the anointing of the sick. He is a patron of altar servers and the falsely accused.
Pray the Saint Dominic Savio Novena for the holy young man's intercession.
Saint Maria Goretti
St. Maria Goretti is a modern day saint having died in 1902! She was born to a poor family in Italy where they lived and worked on another family's farm. The son of the farmer who owned the farm made sexual advances toward Maria and each time she rebuked him. After a few months of this, Alessandro told her if she didn't have sex with him, he would kill her. When she refused, he stabbed her fourteen times. She died in the hospital the next day; she was 11. Her last words were "I forgive Alessandro Serenelli…and I want him with me in heaven forever." Alessandro repented and even attended her canonization.
Pray the St. Maria Goretti Novena for her intercession.
Saints Francisco and Jacinta Marto
Francisco and Jacinta were siblings living in Portugal in the early 1900s. They and their cousin Lucia were the children of the Our Lady of Fatima apparitions. The three children saw a vision of Our Lady who asked them to pray the rosary and offer sacrifices for sinners' conversion. Mary appeared to the children several more times; Mary revealed to them that Francisco and Jacinta would join her in heaven soon. They both died of influenza. The siblings endured persecution for their insistence that Mary appeared. Pray the Novena to the Marto siblings for their holy intercession.
Saint Philomena
Little is known about St. Philomena's life. In 1802, a young girl's bones were discovered in the catacomb of St. Priscilla in Rome. The tomb stated that she was likely a virgin and martyr.
Miraculous healings were happening at the site of her relics and soon she was declared a saint. She is the only saint canonized solely based upon her intercession pray the St. Philomena Novena for her powerful intercession,
Saint Elizabeth of Hungary
Saint Elizabeth had royal status as she was the daughter of the king of Hungary and then married a ruler as well. Inspired by St. Francis of Assisi, Elizabeth gave bread and clothing to the poor and even built a hospital. When her husband died, she became a Third Order Franciscan and continued to serve the poor. She died at the age of 24. She is the patroness of bakers, beggars, charities, brides, and those who have lost children.
Pray the St. Elizabeth of Hungary Novena for her intercession.
Saint Lucy
Saint Lucy was an early Christian martyr. She desired consecrated virginity, but her mother had already arranged a marriage. Lucy prayed at the tomb of Saint Agatha; her mother was cured of her illness and changed her mind about Lucy's marriage. The man she was arranged to be married to, however, was angered by this change and turned Lucy in for being a Christian. Lucy was tortured and killed for her faith. She is the patron of blindness as she had her eyes gouged out.
Pray the Saint Lucy novena for her powerful intercession.
Saint Catherine of Alexandria
Born to wealthy pagan parents in the late 200s, St. Catherine received a thorough education. When she was fourteen, she saw a vision of Mary and the child Jesus, which caused her to convert. She was a teenager when the emperor began persecuting Christians. She boldly went to him to persuade him to stop. He brought fifty philosophers to debate her, and many converted because of her testimony. She was then imprisoned and tortured before her death. Catherine showed great courage and bravery that we can be inspired by!
You can pray the St. Catherine of Alexandria Novena for any intention.
Saint Pedro Calungsod
Pedro was born in the Philippines in the mid-1600s and began missionary work in Guam when he was only thirteen years old. Some criminals did not like what the missionaries were doing; Pedro and a priest Blessed Diego Luis de San Vitores were lured somewhere under the pretense of baptizing a child, but they were ambushed and killed by criminals. Pedro lived and gave his life for Christ and offers us a strong example of how to live as a Christian.
Pray the Saint Pedro Calungsod Novena for this holy martyr's intercession.
There are so many young saints in the church we can come to know! Along with all those listed above, here are a few more saints to pray with:
Bl. Carlo Acutis, Bl. Antoinetta Meo! Bl. Chiara Badano, Saint Nunzio Sulprizio, Saint John Berchmans, Saint Teresa of the Andes, Saint Clelia Barbieri, Saint Germaine Cousin, Saint José Sánchez del Río, St. Tarcisius, and St. Kizito, St. Perpetua, St. Kateri Tekakwitha, St. Joan of Arc, Saint Dymphna,Saint Stanislaus Kostka, Saint Aloysius Gonzaga, and all the Holy Innocents. May they pray for us.