New here? Join us in prayer! Click here to get novena reminders by email!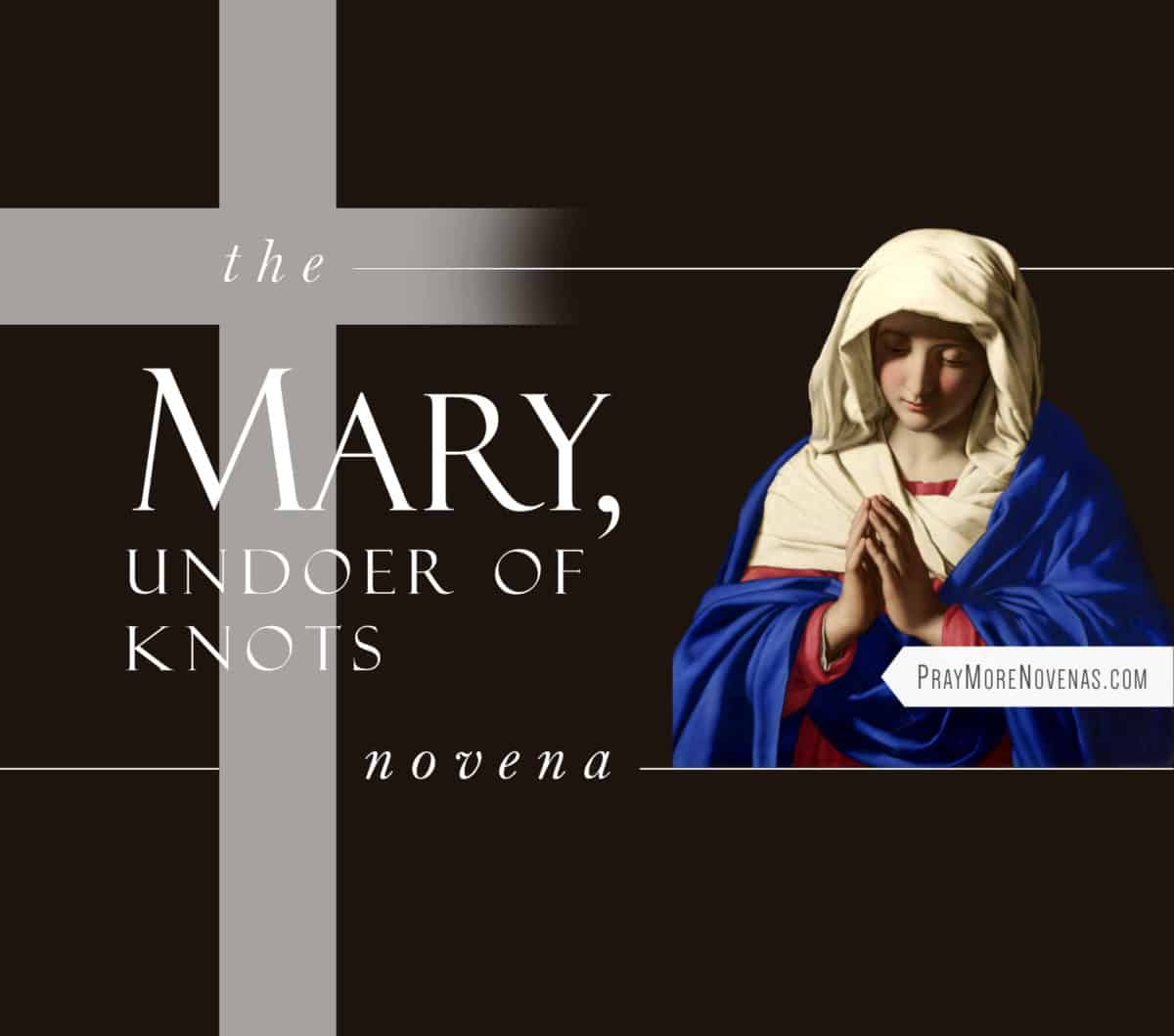 We hope that each novena we pray together is one more prayer that will bring you closer to Jesus, and the next novena should do just that!
The next novena we will pray is The Novena to Mary, Undoer of Knots!
Whenever we grow closer to Jesus' mother, our mother, we grow closer to Jesus — because Mary always brings us to Jesus.
We will start praying on Friday, May 1st.
One more thing…
We've been wanting to be more of a help to you during this uncertain time. Please know of our prayers for you every day.
In addition to the daily novena prayers, while we pray the Our Lady, Undoer of Knots Novena, we will share with you one talk each day from one of our past retreats.
We organize three online retreats each year: one for Lent, one in the late Summer focused on Healing, and one for Advent. I went through our past retreats and found some talks that we think will be encouraging and helpful during this time!
You don't need to do anything to receive these talks — we will include a link to them in our everyday novena prayer e-mails :) We hope they'll be helpful while we pray together.
You can sign up here to pray the Mary, Undoer of Knots Novena with us.
And you can share your prayer intentions below — we're praying for you!