New here? Join us in prayer! Click here to get novena reminders by email!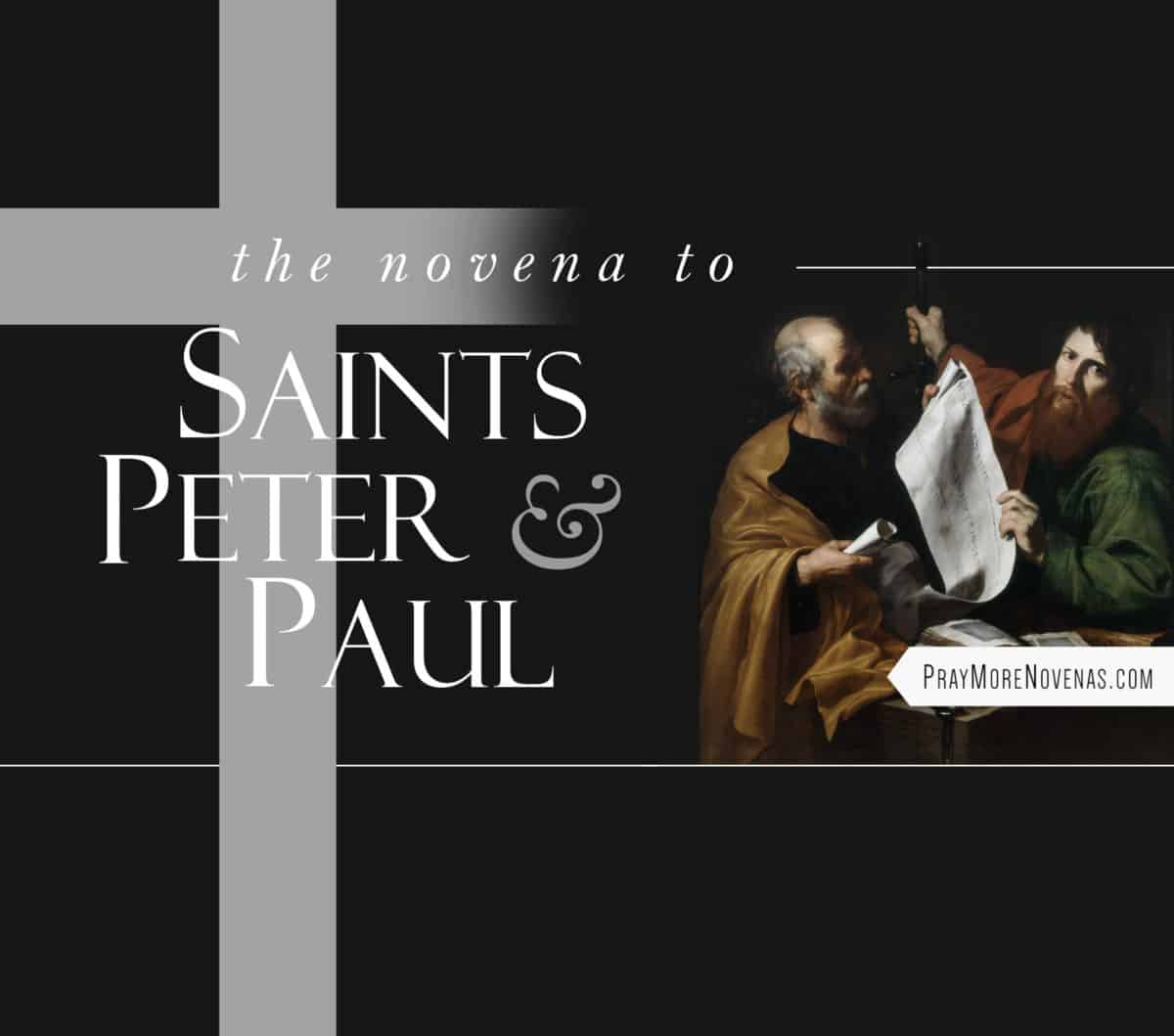 The next novena we're praying is a first for us — it's the Novena to Saints Peter and Paul!
St. Irenaeus called them the two most glorious Apostles.
Church tradition has always celebrated St. Peter and St. Paul on the same day — their feast day is June 29th.
St. Augustine of Hippo said, "Both apostles share the same feast day, for these two were one; and even though they suffered on different days, they were as one. Peter went first, and Paul followed. And so we celebrate this day made holy for us by the apostles' blood. Let us embrace what they believed, their life, their labors, their sufferings, their preaching, and their confession of faith."
We'll begin their novena on Sunday, June 20th! And you can share your prayer intentions below!
St. Peter is the patron of fishermen, net makers, and ship builders, while St. Paul is the patron of authors, the press, publishers, and writers.
During this novena, we'll pray for us all to grow in faith and in our trust in the Lord.
We'll pray that we will become better evangelists, sharing Christ with others.
We'll pray for our priests, for those discerning religious life, and for those in parish and ministry work.
We'll pray for our families and communities — for our faith to be a priority and the foundation in our lives.
As with any and all of the saints, you can pray through their intercession for any intention :)
You can sign up to pray with us here:
https://www.praymorenovenas.com/novena-to-saints-peter-and-paul
And you can share your prayer intentions with us all below!
We're looking forward to praying with you and for you!
God bless you!