New here? Join us in prayer! Click here to get novena reminders by email!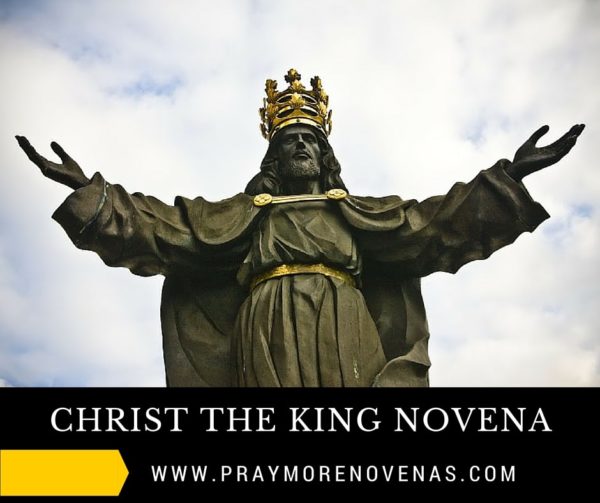 We are very excited to announce the next novena that starts on November 15th!
It is the perfect novena to pray as we end this liturgical year and begin the next one very soon…
This novena will give us an opportunity to re-order our lives, our hearts and our minds to our Lord.
It's kind of like a novena for new (Liturgical) year's resolutions!
It's the Christ the King Novena!
You can sign up to join us here, and you can share your prayer intentions below.
We're looking forward to praying with you and for you!
God bless you!
Annie & John-Paul – PrayMoreNovenas.com