New here? Join us in prayer! Click here to get novena reminders by email!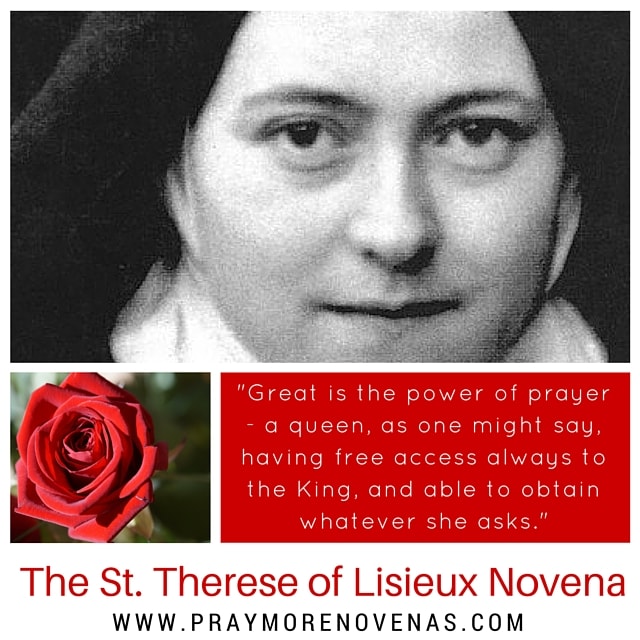 We're very excited to announce that the next novena is the St. Therese of Lisieux Novena! 
There are so many Catholics who really have a strong devotion to St. Therese — I bet you know some of them :)
They are going to want in on this novena!
We will start praying this novena on Saturday, September 22nd.
You can sign up to pray with us here:
http://www.praymorenovenas.com/st-therese-novena/
We're looking forward to praying with you and for you! You can share your prayer intentions in the comments below.
God bless you!
Annie & John-Paul