New here? Join us in prayer! Click here to get novena reminders by email!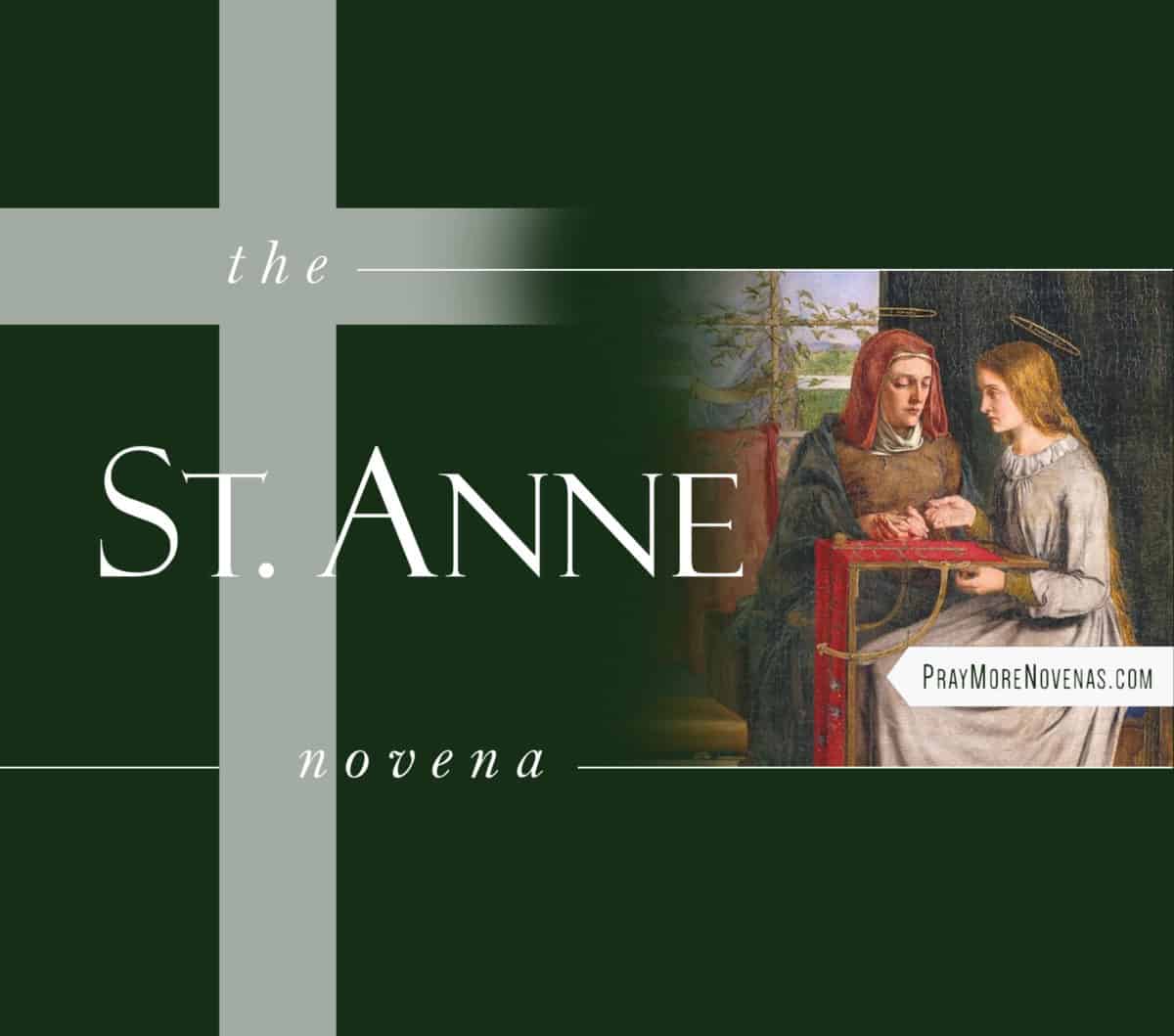 The next novena we're praying together is  the St. Anne Novena!
We will start praying on July 17th!
St. Anne is the mother of the Blessed Virgin Mary and the grandmother of Jesus. She is a very powerful intercessor!
You may have heard that those discerning marriage often pray to St. Anne for help in finding a spouse. St. Anne is also known to intercede for people for almost any request, and especially for healing.
You could also ask for her intercession for your marriage, for your grandparents or grandchildren, to grow in holiness and patience. You can ask her to pray for whatever it is that's on your heart, she will bring your intentions to Jesus!
We hope you will join us in praying this novena! We will be praying for you and your intentions throughout the novena.
You can sign up to pray with us here.
And you can share your prayer intentions with us all below in the comments.
We're praying for you!