New here? Join us in prayer! Click here to get novena reminders by email!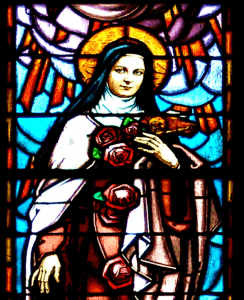 St. Therese of Lisieux is an amazing saint!
She is one of those saints that people really love dearly. She is one of those saints whose devotion to our Lord resonates with us deeply. She is one of those saints who loved God in a heroic way!
Let's join together and pray for each other that we may be more like St. Therese!
Click here to sign up for this beautiful novena.
Now that you've signed up…
There are so many Catholics out there who have a devotion to St. Therese that is very personal. I'm guessing that you know many of them if you are not one of them yourself.
I think those people in your life would be grateful to you if you got them signed up for this St. Therese Novena.
Here's what you can do:
—-> INVITE your facebook friends to the event. Click here
—-> POST about the novena on your website! If you've got a website click here.
—->  EMAIL your friends, family and fellow parishioners! Here is the sample email
One more thing!
Don't for get to go to the St. Therese Novena page and leave comment to let everyone know what you want to pray for.
Click here to give your prayer intentions!
I'm looking forward to praying with you!
– John-Paul
Photo Credit mamjodh.