New here? Join us in prayer! Click here to get novena reminders by email!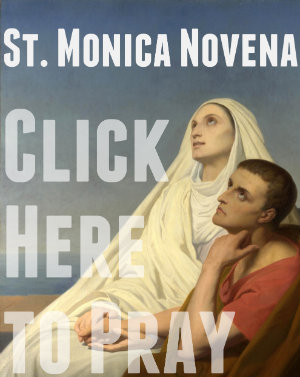 The next novena is going to begin on August 18th and go for nine days up until the eve of Saint Monica's feast day!
We are excited about this novena because it is one that we have never done before through Pray More Novenas. So, it should bring new blessings for all who join in prayer!
We look forward to praying the Novena to St. Monica with you!
If you are new here, you can click here to join in this wonderful novena!