New here? Join us in prayer! Click here to get novena reminders by email!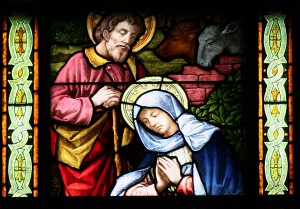 Tomorrow begins the novena to St. Joseph, Husband of Mary. This is a great novena and I hope you will join us in praying for all the husbands of the world!
I'm really looking forward to this novena because St. Joseph is amazing and because husbands are such an important part of the family which is such an important part of society. Wouldn't the world be so different if we had more husbands like St. Joseph?
Let's pray for greater purity, strength, holiness and grace for husbands everywhere!
If you have any specific prayer intentions you can post them below in the comment section. They will be publicly visible so that myself and others will be able to pray for them.
If you want to pray this upcoming novena with hundreds of other faithful Catholics but haven't signed up yet… Sign up here and you will be praying with us in no time!