New here? Join us in prayer! Click here to get novena reminders by email!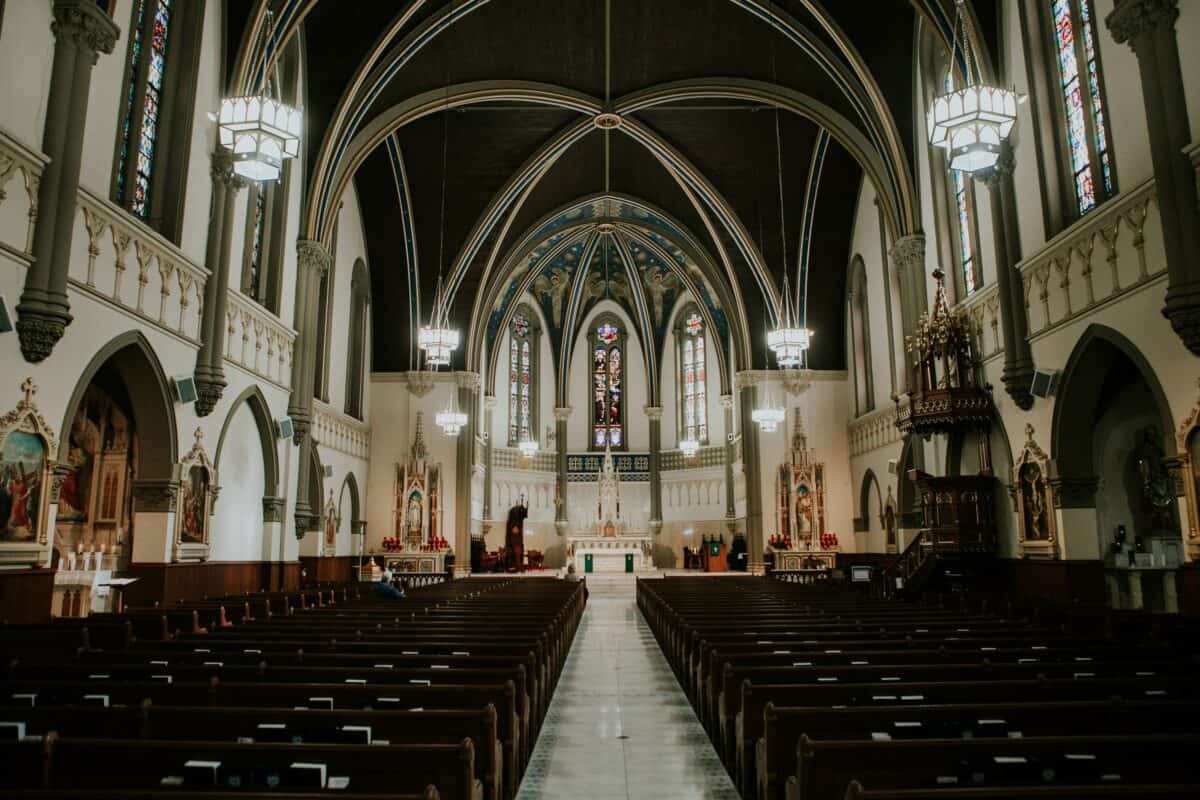 Patron Saints for Financial Difficulties & Novenas to pray
The Bible is not silent about money. We read in Ecclesiastes 5:10: "He who loves money will not be satisfied with money, nor he who loves abundance with its income." Remember also, the young man who wanted to follow Jesus, but when Jesus told him to sell his things and give to the poor, "he went away sad, because he had great wealth." (Matthew 19:21-22)
These verses consider those who might be struggling with greed. What about when we're struggling to pay our bills? If we believe that God is who He says He is, then He must care about every part of our lives, including our struggles, even one such as being overwhelmed about debt or wanting to get to a place of financial stability. Don't be afraid to bring a financial need to the Lord in prayer!
Hebrews 13:5 grounds us from becoming greedy and serves as a good reminder of the place money should have in our lives. "Keep your life free from love of money, and be content with what you have, for he has said, "I will never leave you nor forsake you."
There are many saints who are patrons of financial difficulties or have a connection to poverty. Praying a novena to them can be of great help!
St. Matthew, one of the twelve apostles, was a tax collector before joining Jesus. He is the patron Saint of Accountants, Bankers, Bookkeepers, Tax collectors, and money management. He was also one of Jesus's closest friends, so you really can't go wrong praying a novena to him. You can find the novena prayers here.
St. Jude was also one of the twelve apostles. He is the patron saint of hope and impossible causes. Sometimes financial stress can make us feel hopeless or like we're in an impossible situation. Let Saint Jude return your hope with this novena.
St. Joseph was responsible for taking care of Mary and Jesus financially. He is a man of many titles, one of which is St. Joseph the Worker. Perhaps you are out of work, or are hoping for something new. Ask St. Joseph for his prayers with this novena!
Saint Cajetan was a priest devoted to charity. He dedicated his life to serving the sick and poor. He even founded a nonprofit to help the poor get to a better place financially. Pray this novena to this holy man.
Mother Angelica was a poor Clare nun and is best known for establishing the Eternal Word television network (EWTN). She grew up with many hardships, including financial difficulties. She learned to have complete trust in God over every aspect of her life, even when it came to money. She tells a story of ordering equipment but not having the money to pay for it; she trusted that the Lord would provide and in the last minute, a donation came in to cover the purchase. Mother Angelica is not yet a saint, but she's on her way. She understands financial difficulty because she went through it too. Pray this novena to Mother Angelica.
Ever wonder where the tradition of putting gold (chocolate) coins in our children's shoes on St. Nick's feast day came from? The legend is that Saint Nicholas, an early Church bishop, would secretly toss gold coins through open windows of women for their dowries. Pray this novena and confide in a saint who has a special love for the poor.
St. Bernadette is a patron saint of poverty as she grew up in a family without many resources. She had a great love for Our Lady, who appeared to her in Lourdes. Pray this novena and she will pray for you!
St. Teresa, a modern day saint, was a nun who founded the Missionaries of Charity. She dedicated her life to serving the poor. In doing this, she became poor and suffered in many ways for love of God. Find the novena prayers here.
Other Novenas to Pray
There are countless novenas you can pray when having financial difficulties. Many will be to saints as listed above, but there are also novenas for specified intentions or to Jesus or Mary such as: