New here? Join us in prayer! Click here to get novena reminders by email!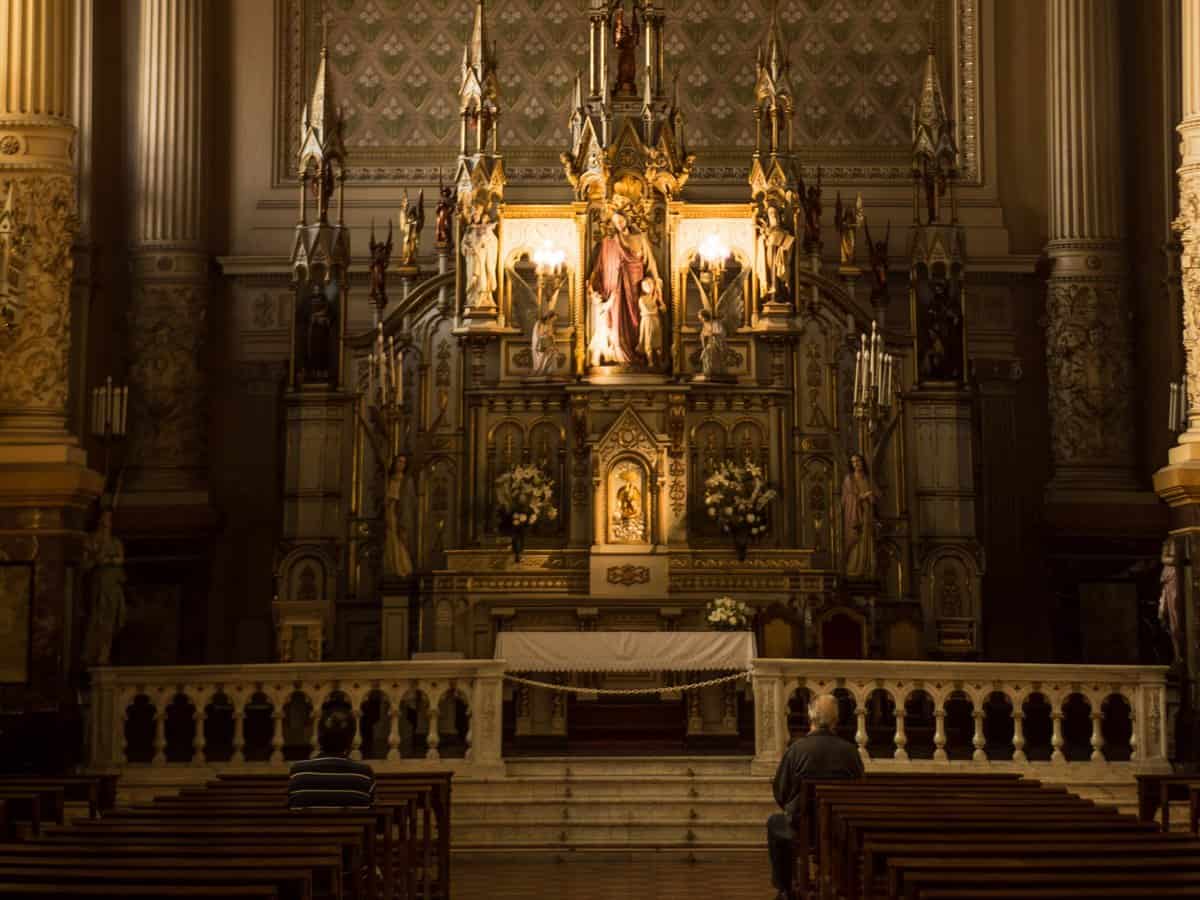 All around us, God and Satan wage war wanting to gain dominion over each human soul. Of course, we know that ultimate victory belongs to God, won through Christ's death and resurrection and offered to all of the baptized.
However, the enemy wants to separate us from God using any means possible so we need to fight to avoid sin and remain faithful. Thankfully, we don't have to do it alone. We have an army of saints and angels on our side, ready to help. Here are a few novenas for just that…
You can pray the Novena for Spiritual Warfare to seek deliverance from spiritual attacks or help against physical manifestations of demonic activity in your home. You can pray this powerful novena for yourself or for a loved one to help vanquish the darkness.
Our Lady, of course, is the most powerful intercessor especially when it comes to spiritual warfare.
Religious art often depicts Mary as crushing the head of Satan the serpent, as Salvation came through her "yes" to God.
There are many novenas to the Blessed Mother that you can pray – look through many of the options here, and trust Mary to bring you closer to her Son.
Many saints and exorcists have spoken on the efficacy of the intercession of Saint Joseph in the midst of spiritual battles. In fact, the Church gives Saint Joseph the title of "Terror of Demons."
God chose Saint Joseph to defend Jesus and the Blessed Mother from both physical and spiritual dangers, and will valiantly defend you too. Pray the St. Joseph Novena here.
Novena to Saint Michael the Archangel
Saint Michael the Archangel is known for his role as protector of the church. The Book of Revelation describes the angelic battle against Satan, with Micahel mentioned by name as the leader of the heavenly army who cast the dragon out of heaven.
For centuries, the Church has called upon St. Michael for protection, especially from attacks from the enemy. Pray his novena here.
Fransican priest Saint Padre Pio had many supernatural experiences–from levitation, bilocation, reading souls, and even the stigmata; he would enjoy heavenly visions of our Lord and His angels, but he would also experience demonic attacks.
The devil often tried to tempt Padre Pio, and when he failed, he would resort to physical attacks. However, Padre Pio stood firm in his faith and was unafraid. Pray to Padre Pio for the grace to overcome any spiritual attacks.
The Saint Benedict medal is a powerful sacramental used to protect the wearer from evil. The symbols and text on it relate to the life of Saint Benedict of Nursia, founder of the Benedictines and Father of Western Monasticism.
His influential work The Rule of St. Benedict calls its audience to self-knowledge and sacrifice–two necessary weapons in the spiritual battle. Ask this master of spiritual warfare for help in defeating temptation.
Like Saint Padre Pio, Saint Gemma Galgani experienced supernatural visions of Jesus, Mary, and her guardian angel from a young age. Her spiritual gift along with her great virtue also made her a target for spiritual assaults from Satan.
Gemma always turned to prayer and the reception of the Eucharist to overcome temptation and spiritual assault. Ask this holy woman for help in clinging to Christ even during times of difficulty.
Novena for Liberation from Sin
Habitual sin can feel like a significant and perpetual roadblock in our relationship with God; as we face temptation, we can easily feel hopeless in the struggle. Turn toward Jesus and rely on His grace in these moments.
You can pray for the specific grace to find freedom from your sins with this novena.