New here? Join us in prayer! Click here to get novena reminders by email!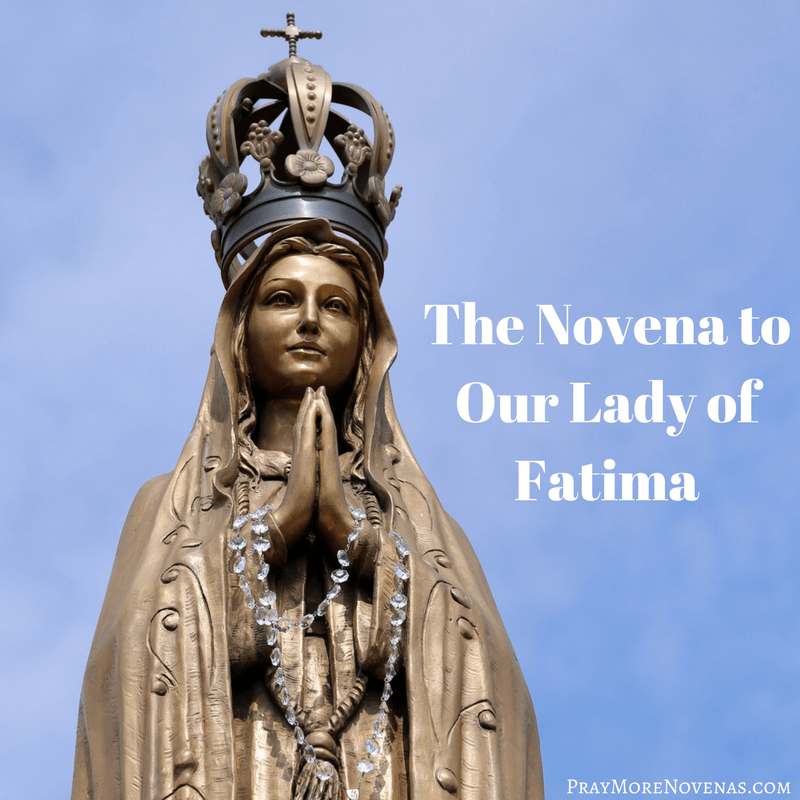 We have a feeling this next novena will be very powerful :)
The next novena we will pray is the Novena to Our Lady of Fatima!
We will start praying on May 4th.
This novena will lead up to a particularly special feast day on May 13th. It's the feast day of Our Lady of Fatima, and it will also commemorate the 100th anniversary of Our Lady's first apparition in Fatima.
And there's more: Francisco and Jacinta Marto, two of the three children whom Our Lady appeared to in Fatima, will be canonized that day.
You can read more about Our Lady of Fatima and those three children here:
http://www.praymorenovenas.com/novena-our-lady-fatima/
That is also where you can sign up to join us. :)
We're looking forward to praying this novena with you and for you!
God bless you!