New here? Join us in prayer! Click here to get novena reminders by email!
Merry Christmas & Happy New Year!
We would really love to mail a Christmas card out to you and everyone else who is praying with us — you mean so much to us, but with so many people, it's just not possible. Instead, we're sharing our card with you here!
We hope that the Lord will bless you and keep you in this new year.
Here's our card :)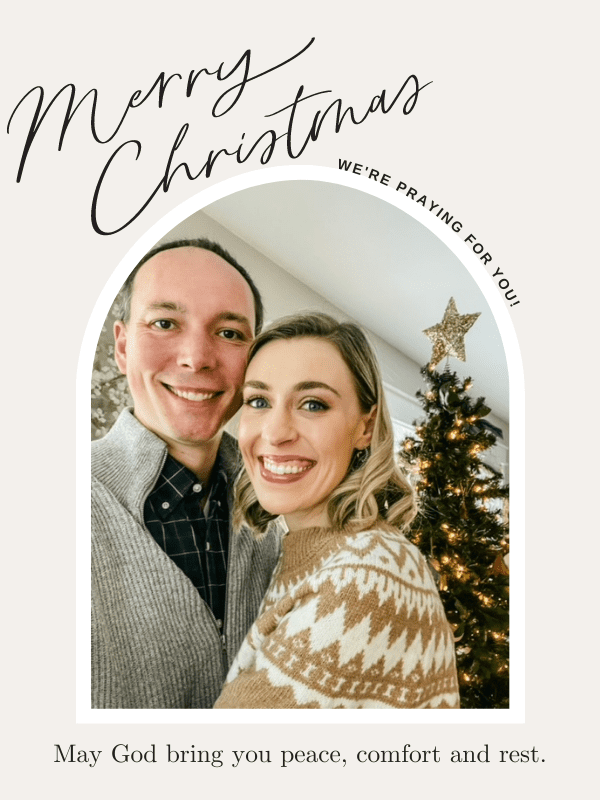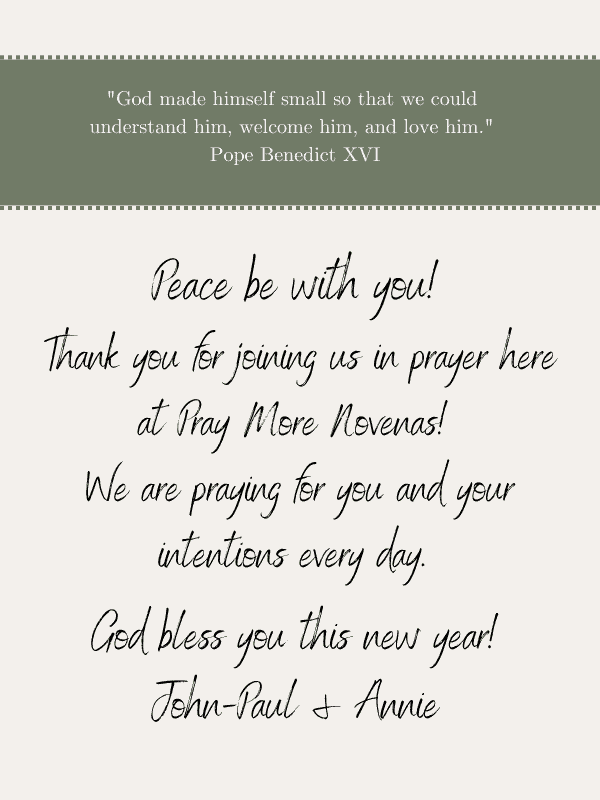 We hope you've had a very Merry Christmas and that you feel God's loving presence close to you — He is always near and you are never alone.
We are looking forward to praying the next novena with you. Thank you for joining us in prayer and praying for the other members of Pray More Novenas. We are so grateful for you!
God Bless you!
John-Paul & Annie
—
If Pray More Novenas is a blessing to you, you can make a small donation to support our efforts here: https://www.praymorenovenas.com/support