New here? Join us in prayer! Click here to get novena reminders by email!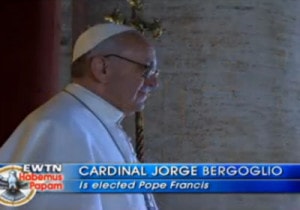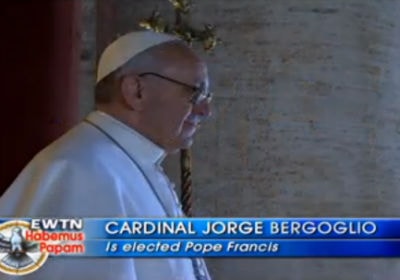 There has been some big news for Catholics worldwide.
Last Friday marked the first time Pope Francis and Pope Emeritus Benedict XVI attended their first Vatican ceremony together. The day continued with Pope Francis' decision to canonize John Paul II and Pope John XXIII.
And all of this was then followed with the publication of Francis' first encyclical, Lumen Fidei — Light of Faith, which has been one of the most anticipated events in the Year of Faith — and which also coincides with the 50th anniversary of the Second Vatican Council.
The 82-page encyclical is basically an open letter to the entire Church. It was actually originally intended to be the third part of a trilogy by Benedict on the theological virtues of faith, hope and charity — but he didn't complete it by the time he resigned earlier this year. So Pope Francis inherited the draft written by Benedict, and "added a few contributions of my own." (LF7)
Many people say Benedict's style and characteristics are evident, especially in the introduction and first few chapters. But Francis' personal style is also strong and clear — especially as he concludes with a prayer to the Virgin Mary.
The Lumen Fidei is not as much as an agenda for Francis' pontificate as his second encyclical may be — mostly because he had a first draft written by Benedict. But it does outline a few of his priorities, emphasizing the role of faith in our society — serving the common good, the role of hope for those who suffer, and a statement on marriage as a union between a man and a woman.
To read the full encyclical, click here.