New here? Join us in prayer! Click here to get novena reminders by email!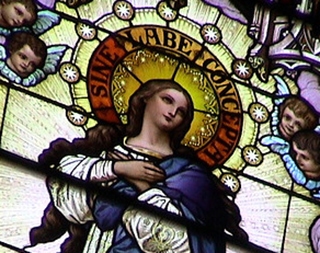 We are excited to announce that the next novena that we will be praying is the Immaculate Conception Novena!
It just so happens that this novena is the one that inspired me to start this website. (You can read about that story on our About Page here.)
As we look forward to this novena, I want to tell you about the intentions that we've selected.
We want to pray for all those who are suffering.
We all suffer to one degree or another. In a way, this novena is really for all of us.
But, in a particular way I want to pray for those who are suffering due to natural disasters. (I'm going to be praying for those affected by the tornados in the United States and the Typhoon in the Philippines.)
If you haven't signed up to pray with us yet – you can do it HERE.
Sign up soon because the Immaculate Conception Novena begins on November 29th!