New here? Join us in prayer! Click here to get novena reminders by email!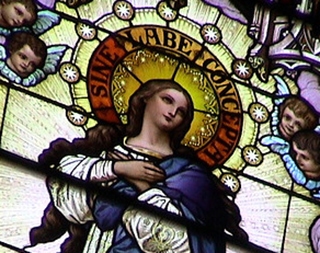 Thank you so much for joining us in praying The Immaculate Conception Novena!
If you've had any prayers answered during this novena, please share those with us all below!
God is good and we want to give Him all the glory, as well as to give one another hope if your prayer intention has gone seemingly unanswered.
Do not give up hope! All things are possible with God.
He has a plan for you. He loves you. And we will continue to pray for you & your needs. You are not forgotten.
Jesus is always with us, and is especially close to us during our struggles and sufferings, and moments of what seem like Unanswered Prayers.
We hope this post will be helpful to you during this time: Unanswered Prayers.