New here? Join us in prayer! Click here to get novena reminders by email!
From the very start, Pray More Novenas was created to help us all pray… more… novenas. ;)
Well, now we're adding another way that will hopefully help even more people pray more novenas!
We're excited to announce that we are working on offering all of our novenas as a video & audio recording — starting with the St. Therese Novena!
We realize that people like to pray in many different ways, and one of those ways is by listening to someone else pray alongside them, or by listening to that prayer when they're on the go — driving, getting ready for the day, or mak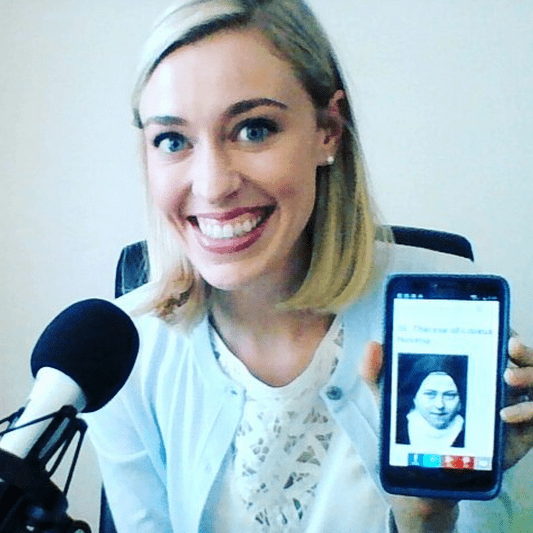 ing coffee in the morning.
St. John Paul II said that, "People grow or diminish in moral stature by the words which they speak and the messages which they choose to hear."
We want people to hear the message of God's unconditional love, His unending mercy, and His open arms by joining us in prayer — whether it be through the emails we send or the podcasts we're creating right now.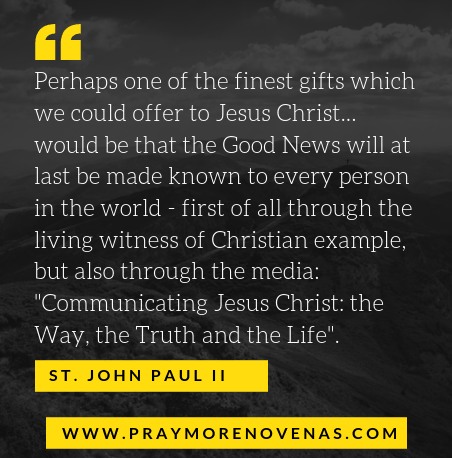 Whichever way you like to pray best, we want to help you pray more novenas, and never forget to finish one — but most of all, of course, we simply want to bring you closer to Christ.
Thank you for joining us in prayer — in whichever way you like best! Thanks be to God for the Pray More Novenas community.
St. John Paul II, please pray for us as we use new media to pray more novenas!
We will let you know how you can sign up to receive the audio & video recording as soon as possible! 
You will be able to subscribe to receive the daily prayers as a video or audio recording on iTunes & Youtube, and we will send out those links soon.