New here? Join us in prayer! Click here to get novena reminders by email!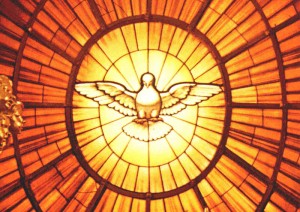 We're excited to announce we're publishing our first e-book:
9 Days to A Deeper Prayer Life with The Holy Spirit!
Of all the things we could write about, why that?
Well, more than a year ago we asked some members of Pray More Novenas what more they were looking for from our community… We learned from them that they were most interested in having a deeper prayer life. They also indicated that their preferred format would be an e-book.
That's why we wrote this special novena e-book! We wanted to write something more in depth to help you enter more deeply into prayer. This e-book contains a special novena to the Holy Spirit that will help guide you in praying for a deeper prayer life.
Our first e-book will be released on Amazon in a few months, and we'll let you know how you can get a copy as soon as it's available.
However, if you're a Special Member, you don't have to wait that long! You will receive a free advance copy of the book on Friday!
We do our best to give added benefits to the 'Special Members' who support this ministry regularly. This includes free copies of all our e-books. Not only will they receive a pdf version of the book, they will also get all the most popular ebook formats and an audio version!
Not a Special Member, but want to be?