New here? Join us in prayer! Click here to get novena reminders by email!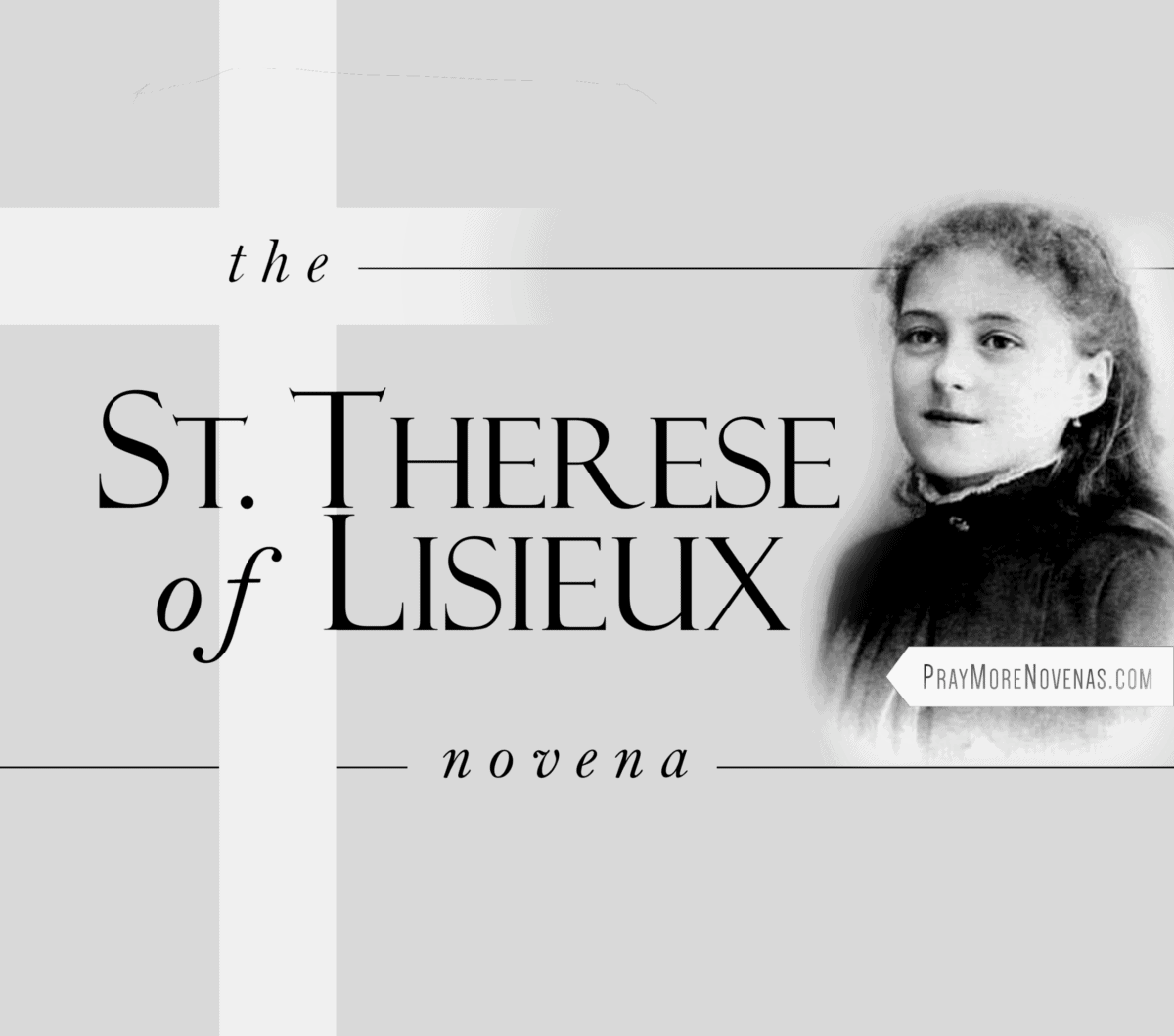 The next novena we're going to pray as a community is one of our favorites, it's the St. Therese of Lisieux Novena! You can share your prayer intentions with us all below in the comments.
Pope Pius X called St. Therese "the greatest saint of modern times." She's well known for her "little way" spirituality of doing small, ordinary things with extraordinary love. She wrote in her autobiography, "What matters in life is not great deeds, but great love."
We will start praying this novena on Thursday, September 22nd.
St. Therese suffered a great deal in her life. She lost her mom when she was a young girl. One of her older sisters became like a second mother to her, and St. Therese missed her when her sister entered a convent. St. Therese also suffered from chronic illness and depression. Through it all, she continued to look towards Jesus.
She's a great example for all of us — a reminder to cling to Jesus through whatever each of us may be going through right now. Let's look to Jesus!
You can sign up to pray with us here:
https://www.praymorenovenas.com/st-therese-novena
We're looking forward to praying with you and for you!
God bless you!
John-Paul & Annie – PrayMoreNovenas.com