New here? Join us in prayer! Click here to get novena reminders by email!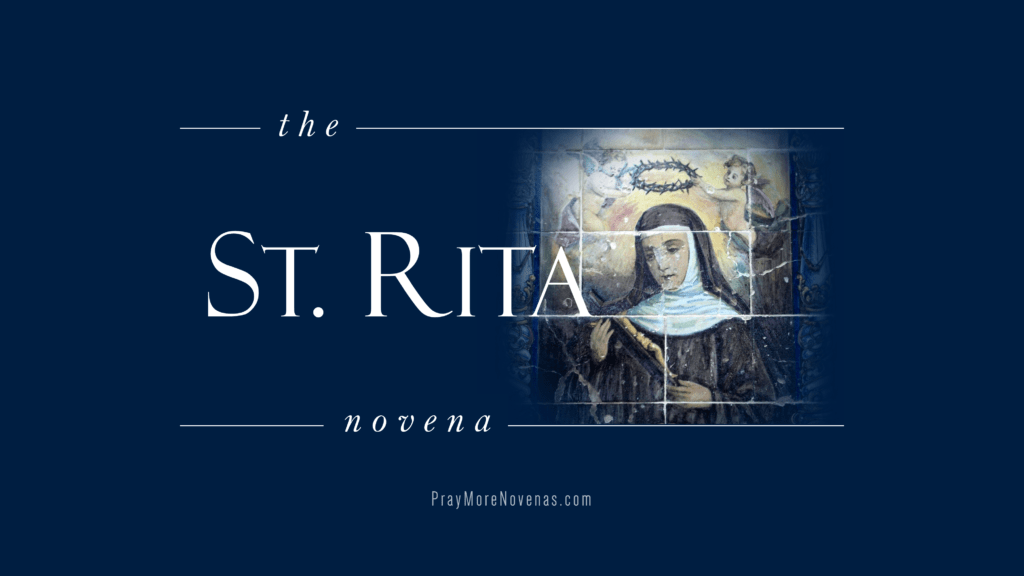 We're really looking forward to this next novena — it's one we haven't prayed together before! But it's been one that has been the most requested :)
The next novena is through the intercession of St. Rita of Cascia.
St. Rita, together with St. Jude, is known as the patron saint of impossible causes. She's also the patron saint of difficult marriages, infertility and parenthood.
We will start the St. Rita Novena on January 31st.
St. Rita was a wife, mother, widow, and then she became a nun in a religious community.
Her life was full of difficult trials. Her husband was harsh and cruel. Her two sons passed away before she did. And she was not initially accepted into her religious community.
However, St. Rita was known for her strong faith and perseverance in prayer. She often meditated on Christ's passion, and later in her life, she developed wounds on her forehead, which many associated with the wounds from Christ's crown of thorns.
We will pray this novena to ask for St. Rita's intercession in our difficult trials and impossible causes.
You can sign up here to join us in prayer.
Thank you for praying with us!
We're praying for you.
God bless you!
John-Paul & Annie – PrayMoreNovenas.com