New here? Join us in prayer! Click here to get novena reminders by email!
We hope you're having a beautiful Easter Season!
We know it may not feel like most… But one thing we love about Easter is that we celebrate it for so long… Lent lasts for 40 days, but the Easter season is 50 days long! It's not over yet!
To continue our celebration, Annie and I wanted to send you our Easter card as a gift for you. We hope it brings you joy! It brings us joy to be able to pray with you. Thank you so much for praying with us.
Just scroll down to see our card :)
We're praying for you every day!
God bless you!
John-Paul & Annie – PrayMoreNovenas.com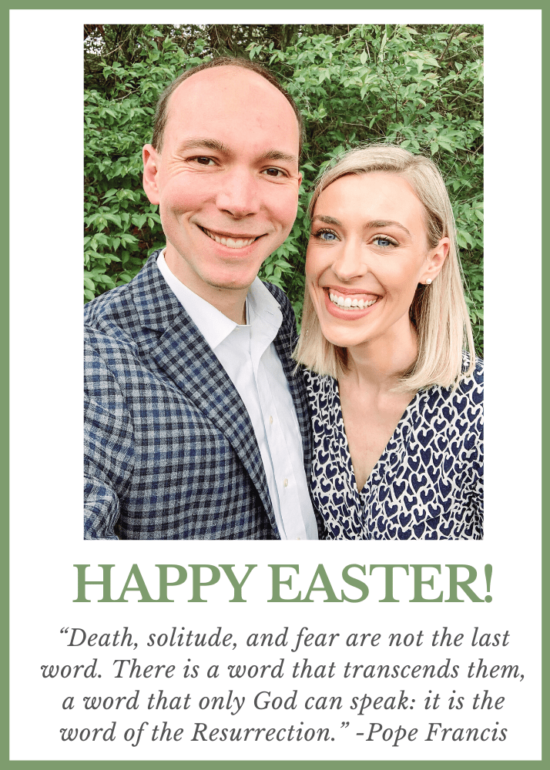 ---
We hope to reach more and more people through this prayer service. If these novena emails have been a blessing to you please consider making a small donation to keep this prayer service running here: praymorenovenas.com/support/