New here? Join us in prayer! Click here to get novena reminders by email!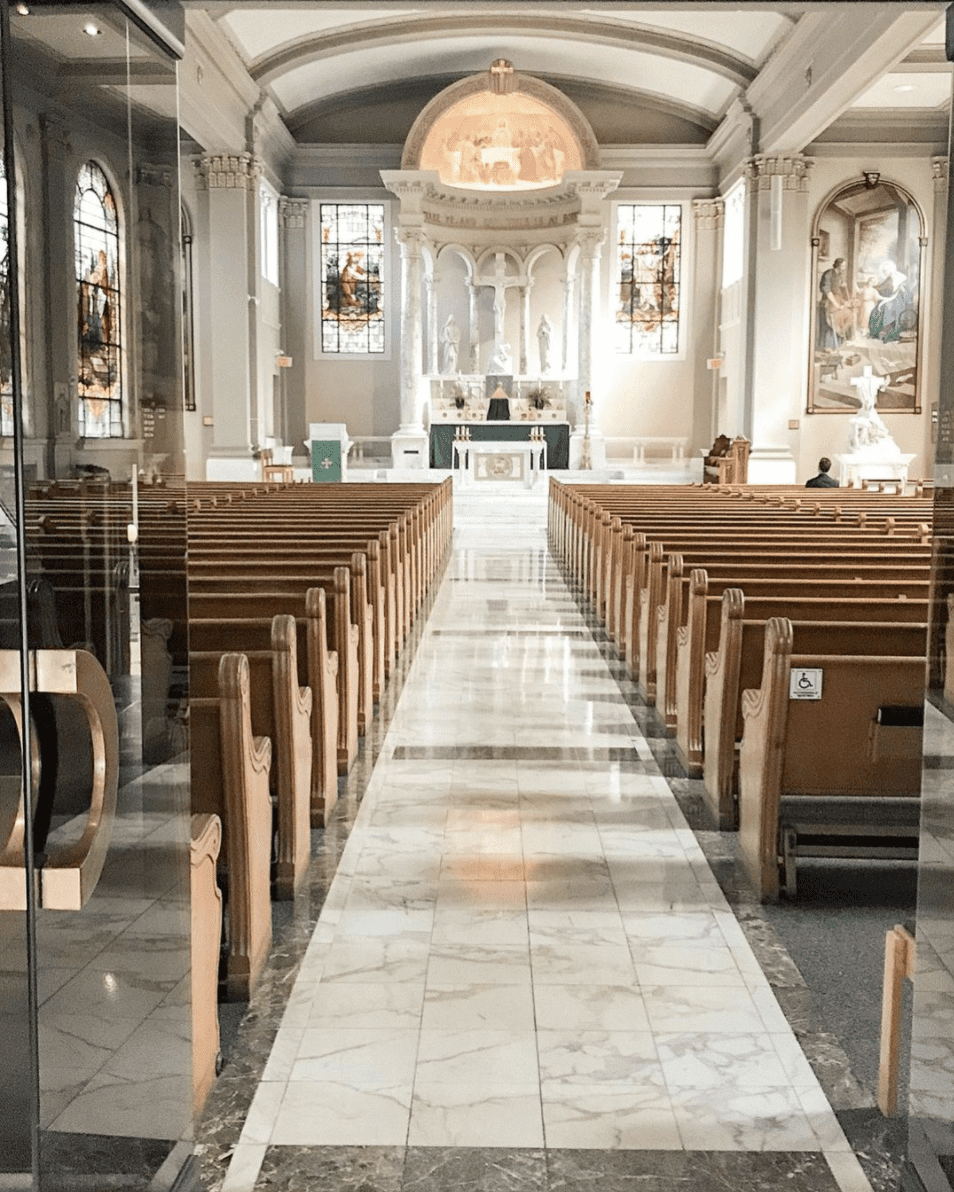 As we celebrate All Saints Day and pray for the faithful departed, the two of us wanted to do something special for you and your family. If you've been praying with us for a few years, you know that we like to do this every year :)
This is our gift for you:
We are having a Mass offered for you on November 1st at St. John's Catholic Chapel in Champaign, IL. This Mass will be offered for you & your intentions.
Then, we are having another Mass offered for your deceased loved ones on November 2nd, All Souls Day, in the same chapel.
And lastly, we are having a Mass offered for all the deceased members of Pray More Novenas — those who have prayed with us at any point in the past and have since passed away. This Mass will be on November 3rd, again in the same chapel.
If you would like to share the names of those you are praying for, you can post them below.
We're praying for you, your loved ones and your intentions.
Frequently asked question:
"What does it mean to have a Mass "offered" for someone?"
Now please join us in praying these two prayers to celebrate All Saints Day and to remember all the poor souls in purgatory.
Prayer for All Saints Day
Dear God, thank you for the example of the Saints.
I desire to join in their company, worshiping you forever in Heaven.
Please help me follow their footsteps, and yours, Jesus Christ.
Please help me to conform myself to Your image, seeking Your will in all things, as the Saints did.
Please help me to devote myself, and all that I do, to Your glory, and to the service of my neighbors.
Amen.
Optional: The Litany of the Saints
Prayer for All Souls Day — the Prayer of St. Gertrude
Eternal Father, I offer Thee the Most Precious Blood of Thy Divine Son, Jesus, in union with the masses said throughout the world today, for all the holy souls in purgatory, for sinners everywhere, for sinners in the universal church, those in my own home and within my family. Amen.
—
If Pray More Novenas is a blessing to you, you can make a small donation to support our efforts here: https://www.praymorenovenas.com/support